So from here on out my LJ name is ladderax.
It comes from this: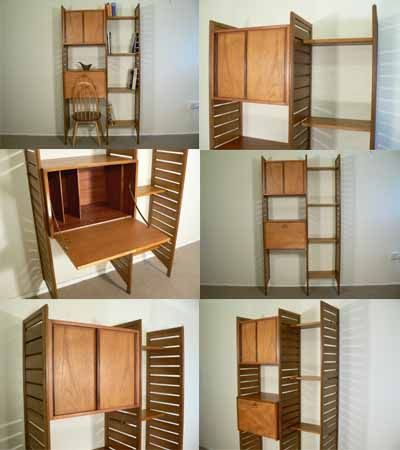 According to
Material Cultures
,
"The Ladderax System consists of a number of upright ladders, supporting shelves and cabinets. These are very simply fixed by resting on steel support rods, hooked on to the rungs of the ladders. They fit snugly into grooves under the shelves and cabinets. This allows the system to be very easily assembled and… gives the utmost flexibility. Ladderax does not require any permanent fixing to a wall, because it self-supports. Ladderax is furniture you can move about and rearrange as easily as you can change your mind."
I'd been using metacheese for years and I just figured it was time for a new name.
(Maybe it will also make me a better writer! I CAN ONLY HOPE.)